We have an amazing staff with years of experience in caring for people just like you.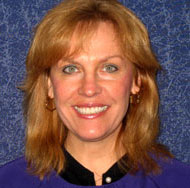 Kelly Ann Scherr, DDS
Dr. Scherr received a Bachelor of Science degree from the University of Michigan in 1985 in the field of Neuroscience and her DDS degree from the University of Michigan in 1990.

Dr. Scherr practices most aspects of dentistry, including endodontics, minor oral surgery (tooth extractions), crown and bridge work, dentures, and cosmetic dentistry, including porcelain veneers. Dr. Scherr believes in giving back to the community. She provides dental services to patients through Faith in Action, a local organization that can help provided much needed dental care to those who need it most. Dr. Scherr looks forward to meeting you as a new patient and discussing all of your dental concerns and needs. It is her utmost priority that you become fully educated about your dental needs, and that all of your questions are answered prior to commencing any treatment. For some dynamic patient education pictures and videos, click on "learn about treatments" on the top right of this page.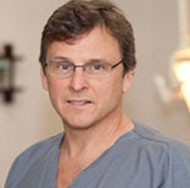 Dr. Mark Stanford, DDS
Dr. Stanford currently provides dental care in both our Chelsea and Dexter office. He received his undergraduate degree from the University of Michigan and his dentistry degree from the University of Detroit in 1989. He takes much pride in himself for providing prompt, personal and painless dentistry.

Dr. Stanford loves the challenge of handling emergencies immediately and caring for the nervous patient. It is very important to him for the patient to understand the procedures recommended as he thoroughly explains them.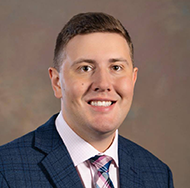 Dr. Grant Prior, DDS
Dr. Prior was born and raised in Farmington Hills, MI where he currently resides. He graduated Magna Cum Laude with a Bachelors Degree in Biology from the University of Detroit Mercy in 2017. He received his doctoral degree in dental surgery from the University of Detroit Mercy School of Dentistry. Dr. Prior enjoys cosmetic dentistry and oral surgery. He believes in the utmost quality and compassionate dental care. He is committed to making patients feel comfortable through gentle hands and a kind heart. He is passionate about transforming his patient's view of their smile so that they are more confident. He volunteers at oral cancer walks, Mission of Mercy clinics and Men's Health Day.

In his free time, Dr. Prior enjoys spending time in the beautiful Michigan outdoors through fishing, hiking, golf, and wakeboarding. He also enjoys exploring the underwater shipwrecks of the Great Lakes through advanced training in scuba diving.
Dawn - Dexter Office Manager
Dawn is the office manager for our Dexter location. She has 25 years of dental office management experience. She's also a certified dental assistant and has taken many CE courses over the last 25 years. Dawn lives in Chelsea with her husband and she's the mother of two lovely children. Dawn likes to travel, boat, fish, and camp.
Kate - Insurance/Financial Coordinator
Kate has worked in the dental field for 13 years. She is in charge of all aspects of insurance and and patient accounts. She has a degree in Engineering so she's quite good at numbers. Kate lives in Ann Arbor. In her free time, she loves to read, watch movies and travel.
Catie - Dental Hygienist
Catie graduated from Ferris State University in 2010. She has worked with our office for 4 years. She enjoys meeting new patients and maintaining relationship with current ones. Catie has a lovely son and daughter. She loves to read, travel and spend time with family.
Marie - Dental Hygienist
Marie graduated from Ferris State University. She loves being a hygienist and helping people. She's married and has two wonderful children. Marie enjoys reading, movies, and playing with her dog Cocoa.
Natalie - Dental Hygienist
Natalie grew up in the Brooklyn area and graduated from University of Michigan with a Bachelor's of Science in Dental Hygiene in 2019. She has worked in our office for 2 years. She strives to create a relaxing and comfortable dental experience for patients of all ages. While not in the office, she enjoys spending time with her friends and family either on the lake in the summer or on the ski hill in the winter.
Crystal - Dental Assistant
Crystal has been in the dental profession for 15 years, and has been with our office for 7 years. She loves the dental field, and feels she's learned so much since working with Chelsea Dexter Dental Group. She has a love for helping people, and making sure they are taken care of. Crystal is married and has two daughters. She's a soccer mom, and a dance mom. She loves to cook, read, and go on road trips with her family.
Ashley - Dental Assistant
Ashley has worked in the dental field for 14 years. She has been with our office for over a year. For her, the best part of dental assisting is to give the patients the smile they deserve. In her free time, she loves reading and traveling.
Kyle - Dental Assistant
Kyle has worked in the dental field for 8 years. He likes to help patients and relieve them of pain. In his spare time, he enjoys water sports.